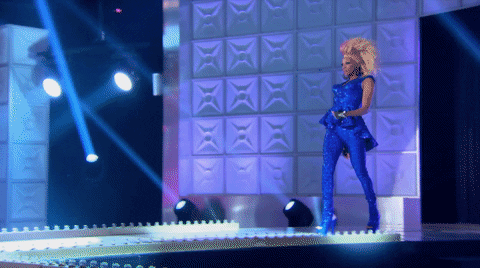 By now most of you are probably familiar with expressions like: - If You Can't Love Yourself, How the Hell Are You Going to Love Somebody Else? - No T, No Shade - Gentlemen, Start Your Engines! and May the Best Woman Win
Yes, we're talking about RuPaul's Drag Race! If you haven't seen it yet, it's time to Netflix the hell out of your life with nine seasons of fabulous drag ahead of you. Because this is not your typical talent show - from our couch at home we get to visit the world of drag and learn about baking, packing, tee and shade, become inspired by runway looks and learn to appreciate the art of drag and all that it stands for. 
Not only do we love RuPaul's Drag Race because of all the Charisma, Uniqueness, Nerve, and Talent – we love it because of what it represents. Artists, fashion, comedy and real life. The struggle and stories of all the contestants, from the ones that have been doing drag since the 90s to the ones who have just discovered it. From New York, Alabama, from Cameroon and Mexico. They cry, they laugh and they let us see the world through their eyes, just to remind us that underneath all that makeup and glamour lie a lot of tough times and hard work in order to get where they are today. Representing all ages, shapes and sizes; we wish the real world could be a little but more like the show. Own who you are and respect and appreciate differences.  Or let's just put it like this:
- Whatever you proclaim as your identity here in the material realm is also your drag. Your are not your religion. You are not your skin color. You are not your gender, your politics, your career, or your material status. You are none of the superficial things that this world deems important. The real you is the energy force that created the entire universe!"
- RuPaul
We say -  RUPAUL for president 
#Icon #DragLegend #RuPaul #RuPaulsdragrace #NoT #Nextpresident2020